This page is for the announcement of kittens and show results. Below is a picture of Shadowsquad Cooranga or "Noosa" to us!! We would like to thank Gail Hudson of Shadowsquad Prefix for allowing us to have her. Noosa really is a little treasure.
On 18th March 2001 Noosa gave birth to 3 beautiful kittens, sired by Lyn Gray's Ch. Lynnox Spartacus....many thanks to 'Sparky' and of course, Lyn. Below are some pictures, that do not do them justice!!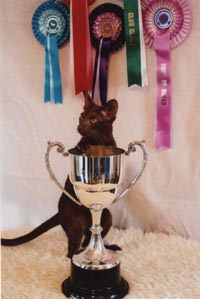 Proud mumcat Noosa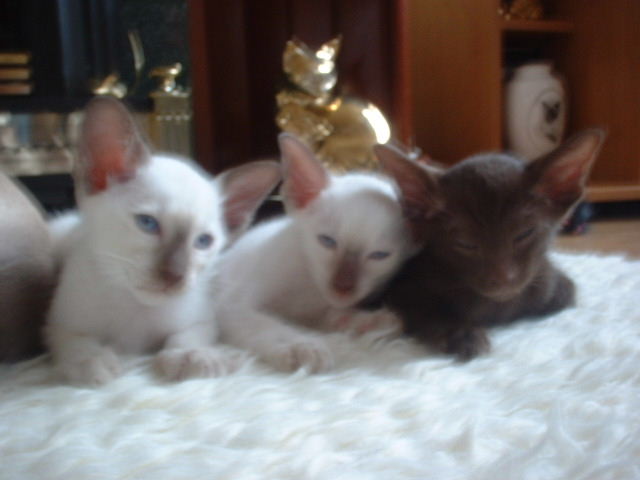 The babies at 7 weeks old.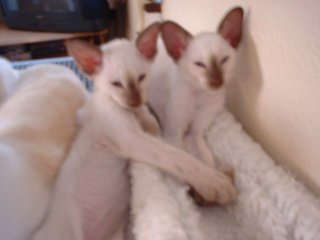 Chocolate Point boys aged 8 weeks.Sorry. Both these boys have now gone to new homes.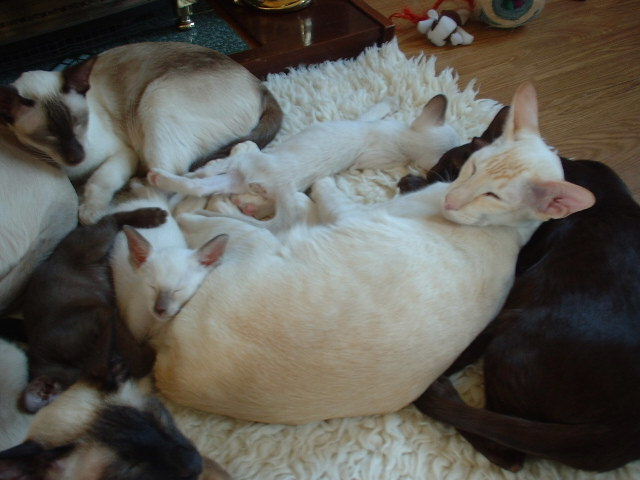 'Baby-sitting services' provided by the rest of the 'family'!!!!
Proudly introducing below, our new breeding queen Skwiglee Brigitta or, Bridgie-Lee to us!! Many thanks to our good friend Vanessa for allowing Bridgie-Lee to own us!!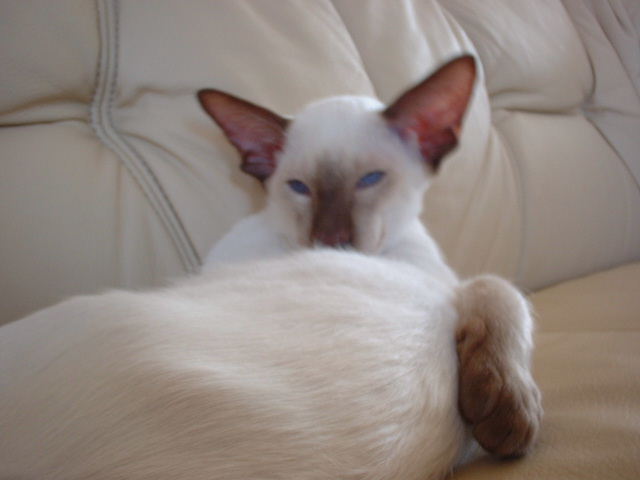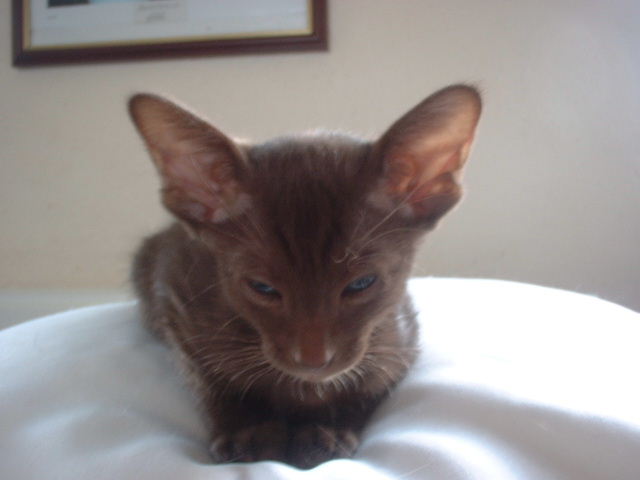 Shadowsquad Cooranga (Noosa) proudly presents her Havana boy Maroochydore Vivianno (Chico to us!!) who will stay with us as future resident stud!!!!
Maroochydore Vivianno made his first public appearance at the Wiltshire Cat Club Show Saturday July 7th 2001. Our clever boy took 1st in the Open Class and 1st in the AC Oriental Self Kitten 14weeks/6months. He came 2nd in the AC Oriental Limit Kitten. We were very pleased and our boy was a real 'showman'......loving all the attention!!!!
Once again, thank you Gail......Noosa did us proud!!!