Below are some pictures of our breeding girls.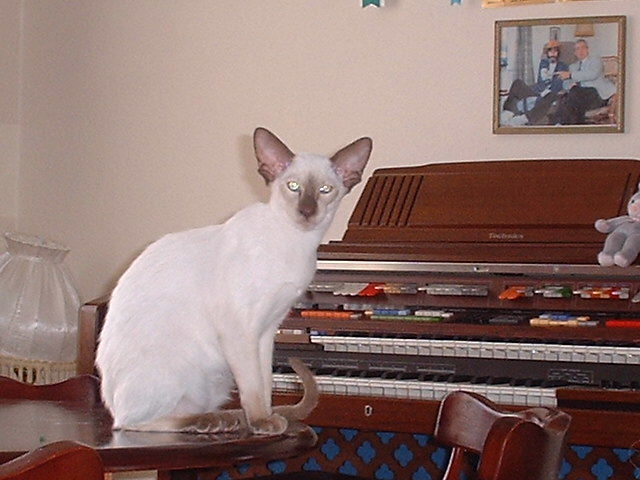 Skwiglee Brigitta or Bridgie-Lee to us, 24b, Chocolate Point Siamese. Below is a photo of Bridgie-Lee in the Midshires Show in May 2001. Many thanks to our good friend Vanessa Lee for letting us own her.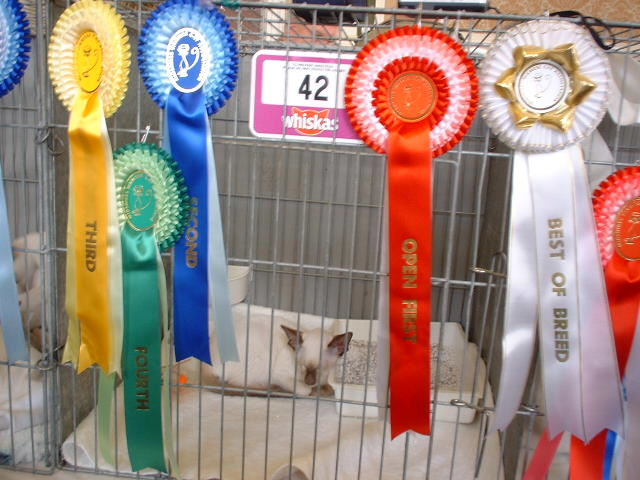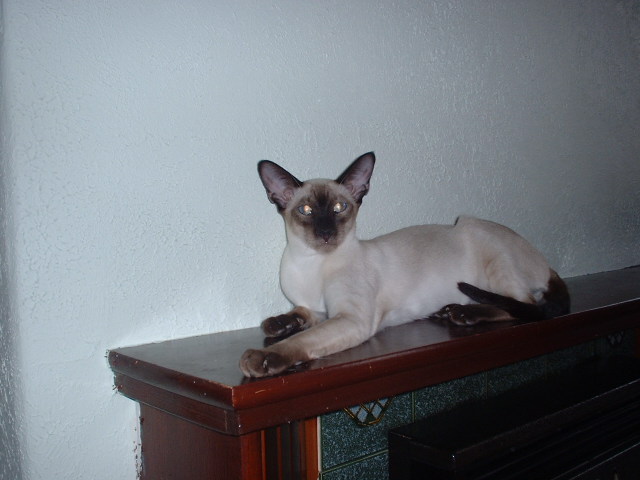 Our newest arrival!! Wynbriem Enchantress or Georgia to us,24, Seal Point Siamese. Many thanks to our very dear friends of many years, Rick & Es Wilmot, Wynbriem Siamese. Georgia will be entering her first show in February 2002 and we hope to breed from her in the summer.
Above : Georgia enjoys a well deserved nap at The Bristol & District Cat Show after taking 1st in the Open, and a First, Second and Third in the side classes. Didn't she do well?!!!!!!!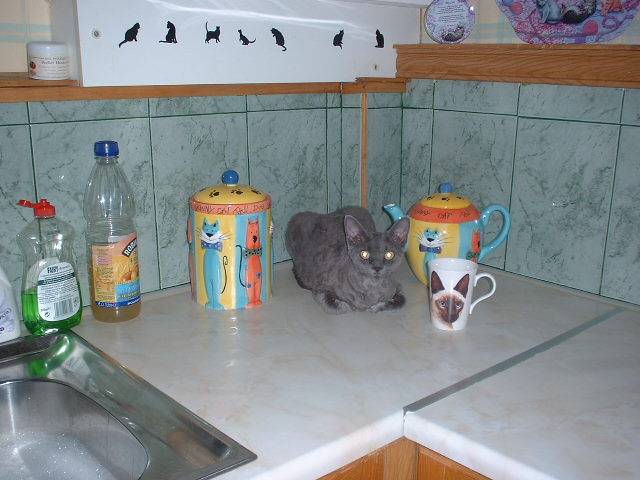 Now for something completely different!!!!Shadowsquad Maisie-Mae. A Blue Smoke Devon Rex. Many thanks to Gail for allowing us to own her, or, maybe it's the other way around.........she owns us!! We first fell in love with Maisie-Mae's dad Dreamsville Marlowe and decided we would wait for one of his offspring. We can assure you, she was worth the wait, with her extrovert character and 'in your face' ways. We hope to have kittens from her later this year.