The antics of Siamese have sometimes to be seen to be believed. They are so helpful around the home. They love to re-arrange ornaments, chair covers and scatter cushions. They love to read the paper, especially the middle pages which are quickly torn to shreds and love to type. Their typing skills leave a lot to be desired but their intention of getting your sole attention is admirable.
Little thieves caught in the act with a packet of sausages!!!!!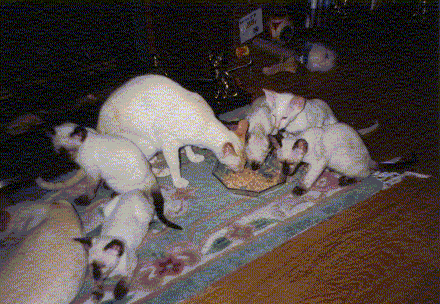 Big Boy, the sneak-thief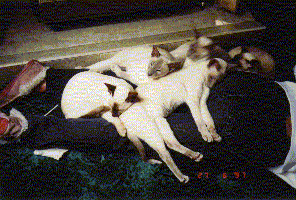 Ooh. Mum, you are so comfy.