Maroochydore have no kittens available at the moment.
Some past Maroochydore Babies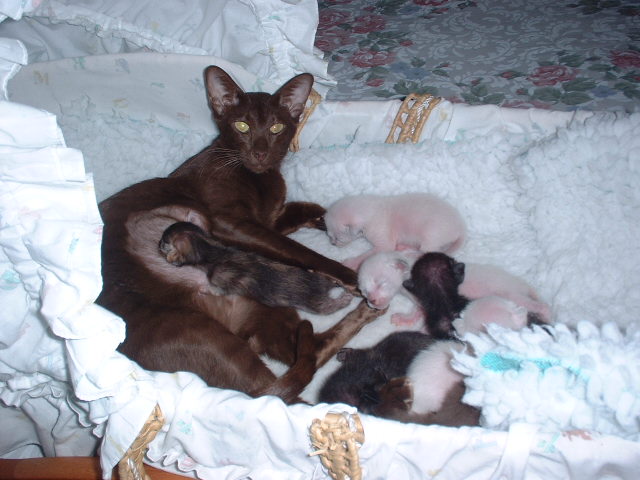 Mummy Noosa & babies 3 days old.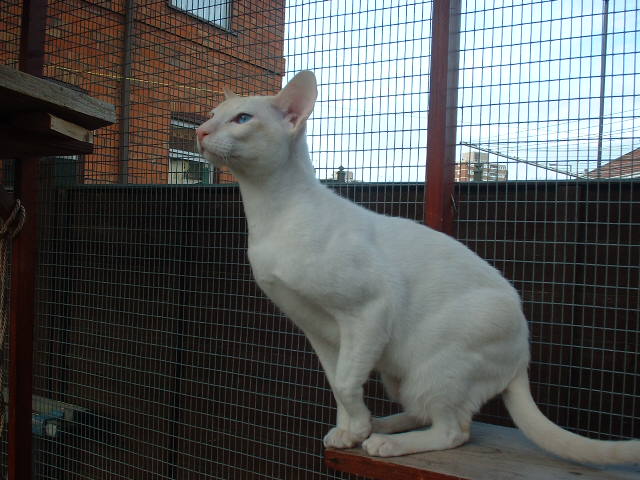 Proud Dad Maroochydore Fairdinkum or Tasmania to us!!!!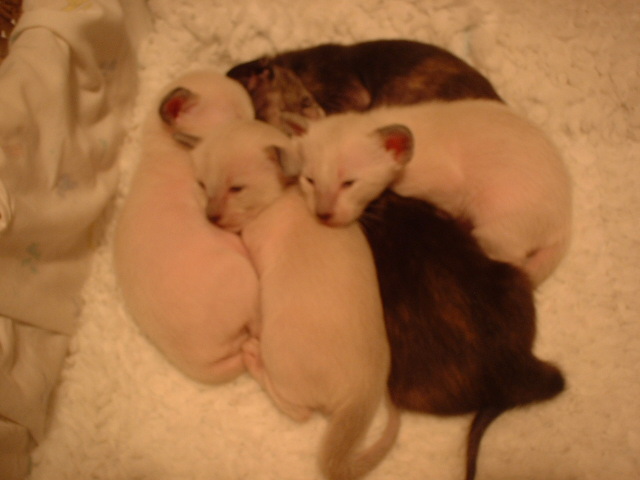 A neat heap of babies.......3 weeks old.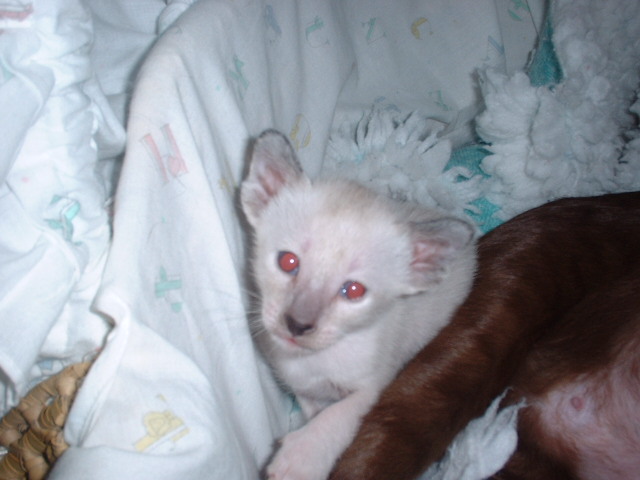 Siamese baby 3 weeks old.
Oriental Black Tortie Girls
aged 9 weeks
All our babies are GCCF registered, vaccinated, wormed, insured and have a full pedigree and 'goodie bag'. They are ready to go to their new parents at 13 weeks of age. Please contact us either e.mail
teen_hewitt@hotmail.com or telephone 0117 9397300
for further details.